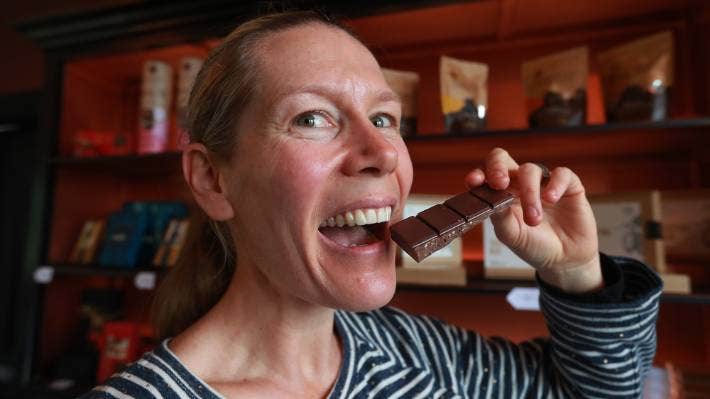 Introducing "The Chocolate Station"
The Chocolate Station, where the similar worlds of chocolate and wine combine.
By Maia Hart
It might just be the perfect match – chocolate and wine – and it's the exact flavour combination one Blenheim business is going for.
The Wine Station, located at Blenheim Railway Station, has expanded its offering, adding The Chocolate Station – aiming to offer more than 100 different chocolates.
The Chocolate Station director Kirsty Parry​ said most of the chocolates were from New Zealand and the Pacific Islands – although some were from further afield.
The team took the curation of products seriously – even getting a judge from the NZ Chocolate Awards to help train staff.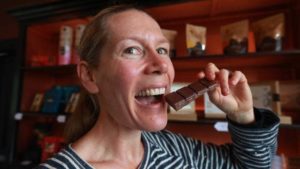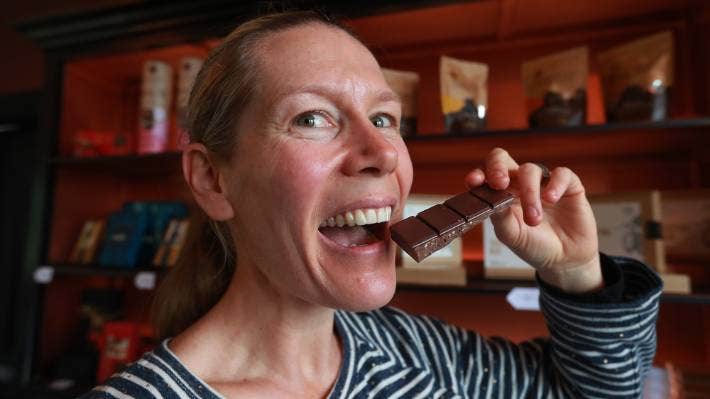 "We needed some expertise there to make sure we are on the right track. He taught us all about the bean-to-bar process," she said. "Chocolate makers import the beans and then work with the beans themselves to make their own chocolate. Whereas chocolatiers will work with the ready-made chocolate.
"Both are done in small batches, so they're very small companies that create these beautiful products."
Parry had been converted to a dark chocolate lover, despite thinking it was not something she enjoyed.
She said they decided to go with chocolate because it was "crafty" and "artisan", which sat well with what The Wine Station was already doing. They had some samples available, and hoped to move into chocolate platters soon.
"Blenheim – the epicentre of the Marlborough wine region – is a fitting location for The Chocolate Station. There are many similarities between the worlds of chocolate and wine," Parry said.
To read the full article, go to www.stuff.co.nz/life-style/food-drink/127207192/the-chocolate-station-where-the-similar-worlds-of-chocolate-and-wine-combine