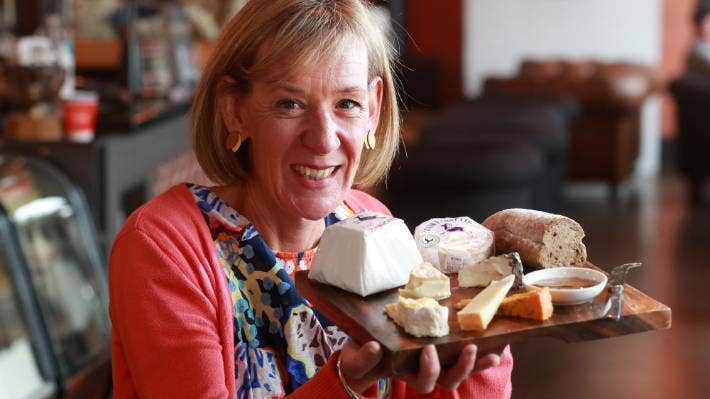 The Wine Station – launch of The Cheese Board
"As part of our wine offer we serve cheese platters, and we sell a lot, so we wanted to be able to sell the cheeses that we have on our platter and over time we became quite well-known for having good quality cheeses," said Wine Station owner and director Angela Wentworth.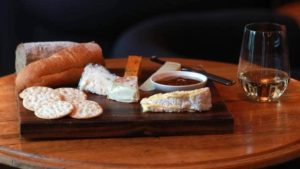 "We have been dealing with a lot of local cheesemakers : Cranky goat, Thorvald, Little River, Kaikoura Cheese. After Covid-19 people are more likely to buy local because they want to support our local suppliers," said Wentworth."
Thanks to one of her local suppliers, Wentworth met Nelson-based cheese expert Virginnia Thomas, who runs cheese clubs in Nelson, and asked her to do the same in Blenheim.
Thomas – who is only one of only three people in Australasia to be awarded the title of Certified Cheese Professional – will host the 'cheese board' every month at The Wine Station.
"I look forward to sharing my passion for all things dairy. New Zealand cheese has its own identity depending on where and how it's produced.
"The cheese made here by many producers is absolutely world-class. Similar to the way the rest of the world sat up and paid attention to our wines, they are now paying attention to our cheeses," Thomas said.
For the first club cheese, Thomas will be with Cranky Goat cheesemaker Simon Lamb and Marisco winemaker David Foes who will do a wine match with the cheese available on that night.
The Wine Station director Angela Wentworth said they have a wine or a winery of the month which showcases one supplier or one producer and next month will be Marisco.
"For the next cheese event we'll have another winemaker, or we might bring in a chef from on of our local restaurant to talk about how they use cheeses for their recipes.
"We might do a gin and cheese evening, a chocolate and cheese evening … It is open." Wentworth said.
The new monthly cheese club is a good way to attract local foodies after a slow summer.
"Our business is obviously tourism-oriented. We did not have the cruise ships that we normally would have coming in during the busy season.
"It has been a bit tricky for us which is why we are trying to do things like our new cheese event and look at what we are offering to our local market."
The first meeting of the Cheese Board is taking place on Wednesday, April 14 at 7pm at The Wine Station.
To read the full article on Marlborough Express, click on the link below:
https://www.stuff.co.nz/marlborough-express/information/300265545/wine-station-happy-to-show-off-with-launch-of-cheese-club