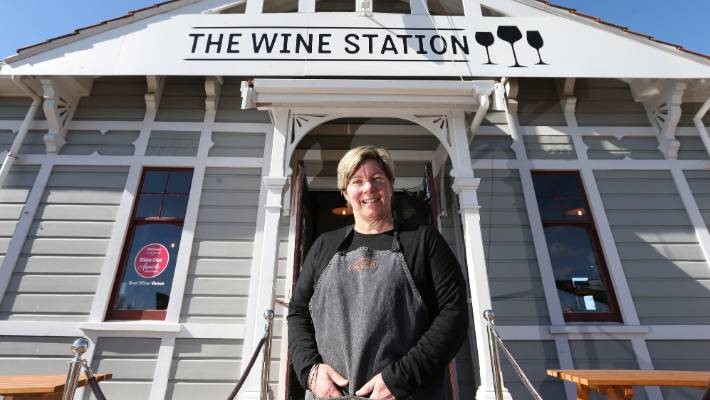 Marlborough Express, 4th Sept 2019.
They came, they saw, they consumed. Do wine tourists ignore the CBD?
Wine tourists spent more than $3 billion in New Zealand last year. Nearly 777,000 people visited these shores just for the wine.
Yet in New Zealand's wine capital, Marlborough, foot traffic in the main town centre is "falling off a cliff", according to one councillor, and weekend trading is not worth the effort, if you ask some retailers.
A group of businesses had a hui last week to discuss ways of attracting more punters into the central business district (CBD). Ideas included twilight markets, live music, and extended opening hours.
Wine Marlborough general manager Marcus Pickens said plenty of tourists were coming to the region, but for wine, so a lot of that money was going to the wineries on the outskirts of Blenheim.
The CBD might benefit from some extra visitors but more so the wineries, Pickens said.
The New Zealand Winegrowers' annual report, released this month, showed 23 per of international tourists visited a winery, while international wine tourists stayed 3.5 days longer than the average holiday visitor and spent 27 per cent more.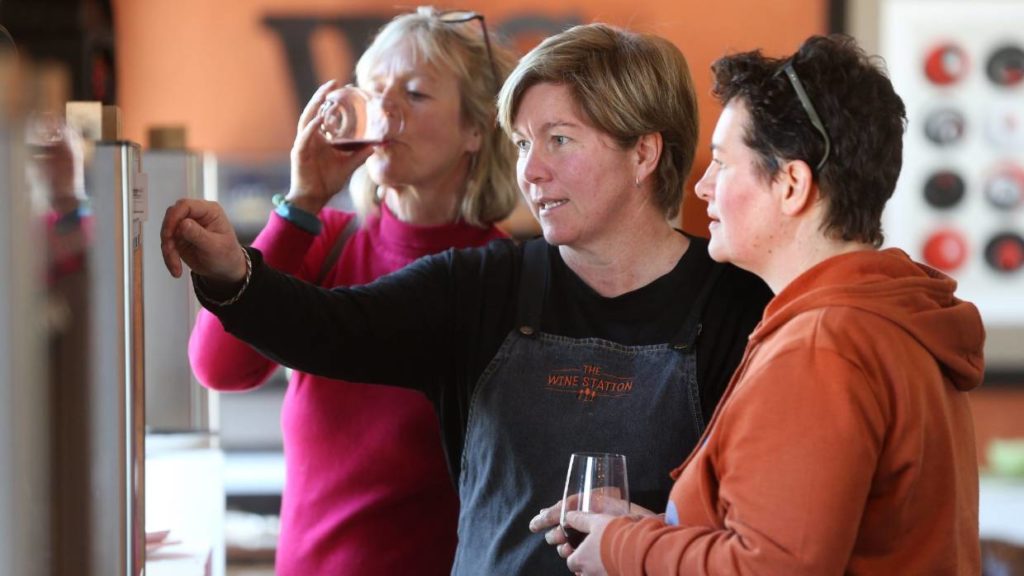 SCOTT HAMMOND/STUFF
The Wine Station general manager Michelle Osgood, centre, says tourists want food, wine and a good atmosphere.
The food and wine experience was a huge driver for visitors to come back, Pickens said.
"Tourists want an authentic experience, that comes from the sense of space, which is why cellar doors do well being among vineyards," Pickens said.
"In saying that, concepts like the Wine Station work – they're doing an amazing job in enriching that experience for people."
The Wine Station, beside the Blenheim Railway Station just outside the CBD, was a wine tasting hub, with a selection of 80 Marlborough wines in one place.
The Marlborough Flyer steam train brought cruise ships passengers from Picton to the station regularly over summer.
Wine Station general manager Michelle Osgood said tourists wanted food, wine and a good atmosphere.
"This is more about sitting down like you're in your lounge room and having a glass of wine and some nibbles," Osgood said. "And then you go to a restaurant and have a meal.
"I personally think that wine tourism is what is bringing tourists to Marlborough and then they get here and they find out that we've got just about everything."
Osgood believed cellar doors were open at the right time of the day, with most closing about 4.30-5pm, and that bringing a cellar door into the CBD would not work as a business model.
"It doesn't make sense for a cellar door to be open at 9pm because it's not a bar, it's a cellar door about wine tastings and wine education," Osgood said.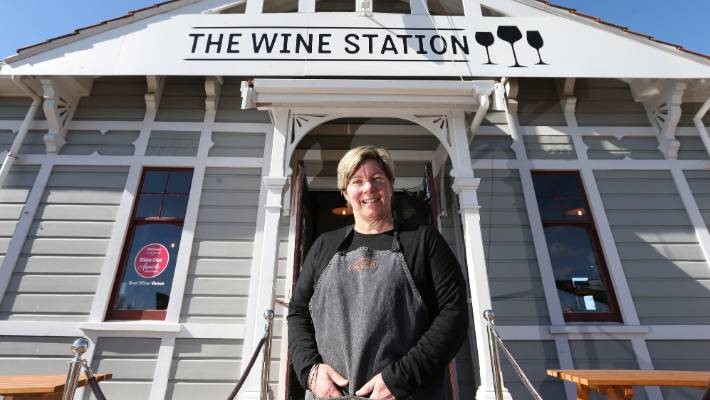 SCOTT HAMMOND/STUFF
Osgood says the business is about feeling like you're in your lounge having some nibbles before going somewhere else for dinner.
Marlborough Chamber of Commerce chief executive Hans Neilson said it was important to look at wine tourism through a CBD lens, so retailers could understand how to make the most of the opportunity.
Neilson said it was important to recognise that CBDs were in a state of change worldwide, so this should be factored into Marlborough's long-term thinking.
"The good news is there is no shortage of motivation to see the CBD prosper," Neilson said. "With committed people, businesses and organisations already working hard in this space, and the size of the opportunity that's sitting on our front door step, this is good news for Marlborough."
The Marlborough Flyer does return trips from Picton to Blenheim for cruise ship passengers over summer.
Red Hot Fashions shop assistant and Airbnb host Bronwyn Clark believed events such as the Marlborough Wine & Food Festival helped bring people into the CBD – but events like this were only once a year.
Clark found guests often asked questions on which wineries to visit and where was good to go for a meal.
Wither Hills venue manager Marcus Simmerlein said it would not be financially viable to stay open after 5pm.
"The cruise ships come for the day so it makes sense to open when we do, we're a winery first and foremost," Simmerlein said.
He said during summer it might work if they opened on a Friday and Saturday, but because they were also a wedding venue it was not practical.
Wine Tourists (propensity of top international visitor market to visit a winery)
United Kingdom: 36 per cent
United States: 35 per cent
Australia: 25 per cent
China: 17 per cent
The Marlborough Express
To view the full article, click here.